accommodation rentals disney vacations villas rental area condo orlando orlando madeira beach florida disney area vacation condo villa home rentals for rentdisney world house holiday home kissimmee accomodation golf condominium motel hotel florida villa orlando suites pool owner rentals vacation rent florida houses luxury villa villas lodging resort holiday travel condominiums condominium


---


<!- SCHROLLER->
Vacation Home Condo - Villa Rentals by Owner
in Kissimmee - Orlando near Disney World, Florida
( Condo - villa Florida vacation homes accommodation near Disney World, Florida )

DISNEY WORLD AREA VACATION RENTAL VILLA HOMES IN KISSIMMEE - ORLANDO

<!-ADD PAGE DESCRIPTION HERE->
Most of the villa accommodation in the Disney area simply consists of a private house isolated on a residential estate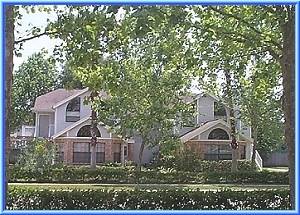 where the neighbours are likely to be Florida residents unhappy that the house next door is occupied by exuberant tourists. They are usually located away from shops, restaurants and attractions and the community pool is far enough away that it is only accessible by driving.

Our Villa, however, is located in a resort complex of villas specifically developed for tourist occupation. Of course, you still enjoy the privacy of your own home but your neighbours will be fellow holidaymakers who are there for the same reasons as you - to enjoy their holiday!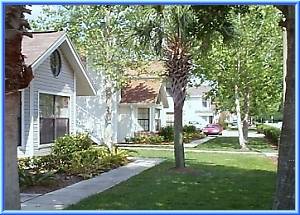 There are no fenced yards segregating the houses from the pool area and each other, vacationers are able to stroll around and enjoy the facilities as well as the company of each other.

The pool is just a few steps from our villa with no need to worry about traffic or crossing roads.

Our beautifully maintained landscaping offers a park like setting to our villas and provides plenty of shade during those hot summer days for leisurely walks around the neighbouhood. Our complex attracts visitors from all around
the World so you never know who you might meet on the way to the pool or automobile.

We have guests from not only the USA and Canada but from England, Ireland, Norway as well as other parts of Europe. Shopping, restaurants and attractions are just a few blocks away on 192 MAP and easily accessible from the villa.
Vacation Home Condo - Villa Rentals by Owner
in Kissimmee - Orlando near Disney World, Florida
( Condo - villa Florida vacation homes accommodation near Disney World, Florida )

DISNEY WORLD AREA VACATION RENTAL VILLA HOMES IN KISSIMMEE - ORLANDO <!-RIGHT FRAME->
<!-BOTTOM LEFT MENU->